Linkind Wi-Fi CCT Smart Filament LED Bulb
Special Price
$30.41
Regular Price
$35.99
-15%
---
Top Features
Tunable and Dimmable White Light:  Enjoy a dimming range of 3% to 100% and easy color temperature adjustment (2700K to 6500K) from warm to cool white with our WiFi light bulbs that are not compatible with any dimmers.

Multiple control methods:  offers a trifecta of convenient control options - via the AiDot app, voice commands with Alexa and Google Home, or a pre-paired remote control - eliminating the need for a 2.4G WiFi connection and making your lighting experience hassle-free.

No Hub Required: Enjoy the ultimate convenience with the Edison smart bulbs, allowing you to effortlessly control your lighting without a hub using either the AiDot app or the user-friendly one-button remote control, complete with a magnetic piece for easy attachment to your refrigerator.

Time Schedule Function:  Unlock the full potential of your Edison smart bulbs by connecting them to the AiDot app and enjoy a plethora of advanced features such as time scheduling, preset options, and group control, taking your lighting experience to the next level.

Energy Efficient: Experience the perfect combination of brightness and energy-efficiency with the Edison smart E26 LED bulbs, featuring an 800lm tunable white light that's ideal for everyday use while delivering significant cost savings of over 85% on your electricity bill compared to 60W halogen bulbs.
Learn More
Smart WiFi Edison Bulbs With Remote Control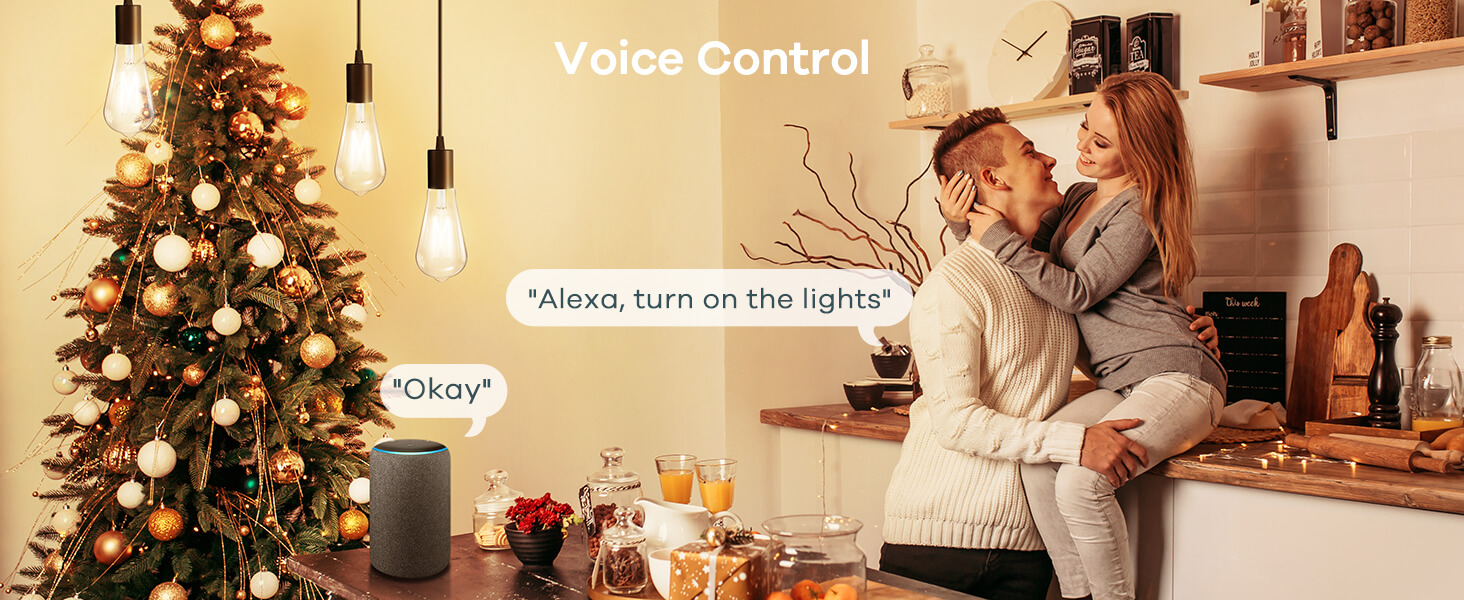 Voice Control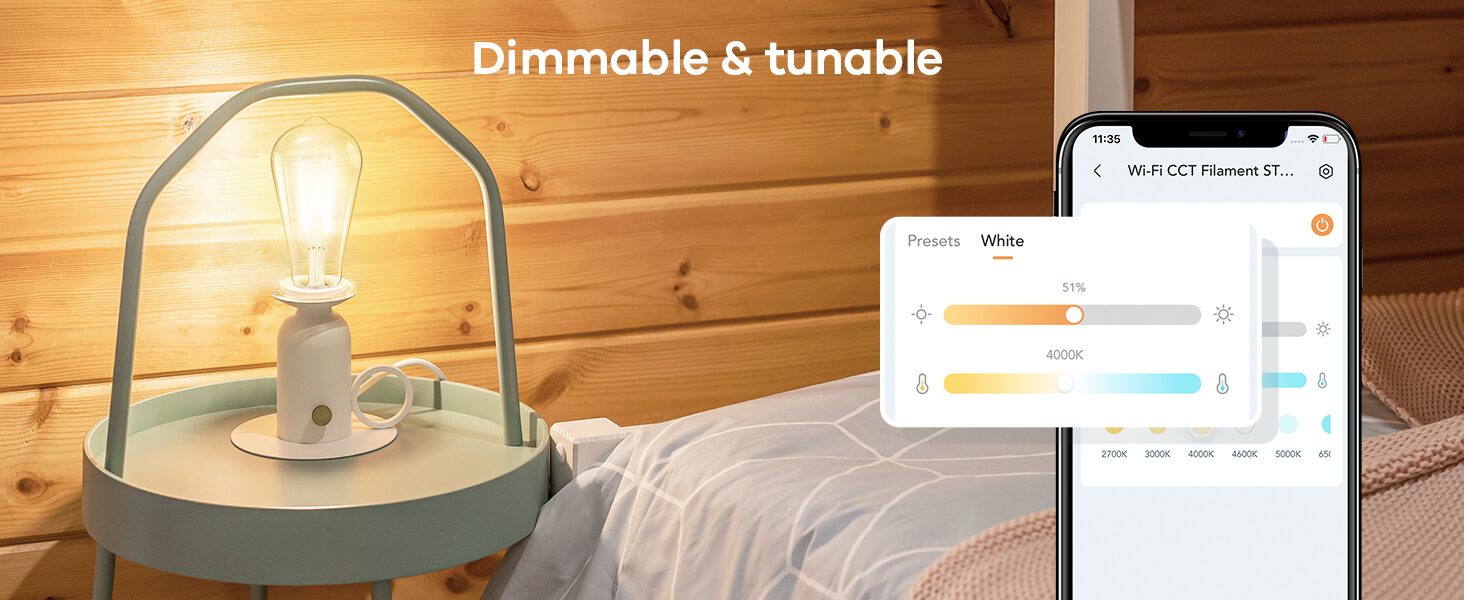 Dimmable & Tunable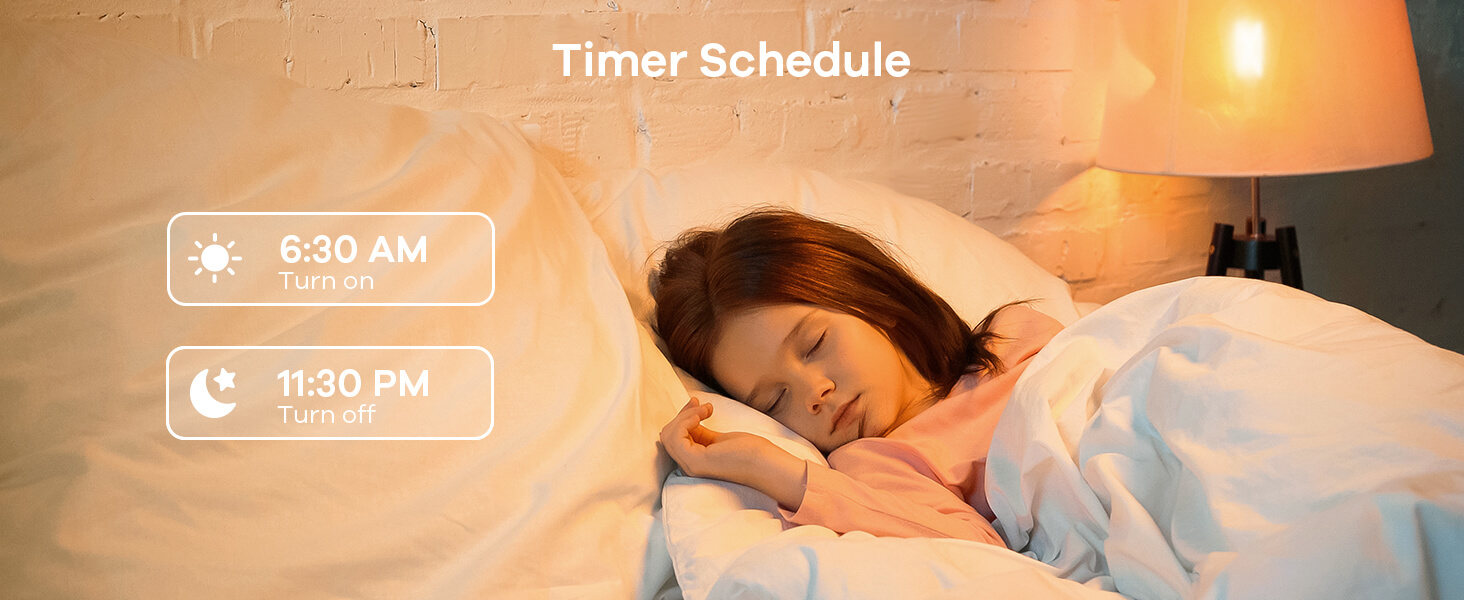 Timer Schedule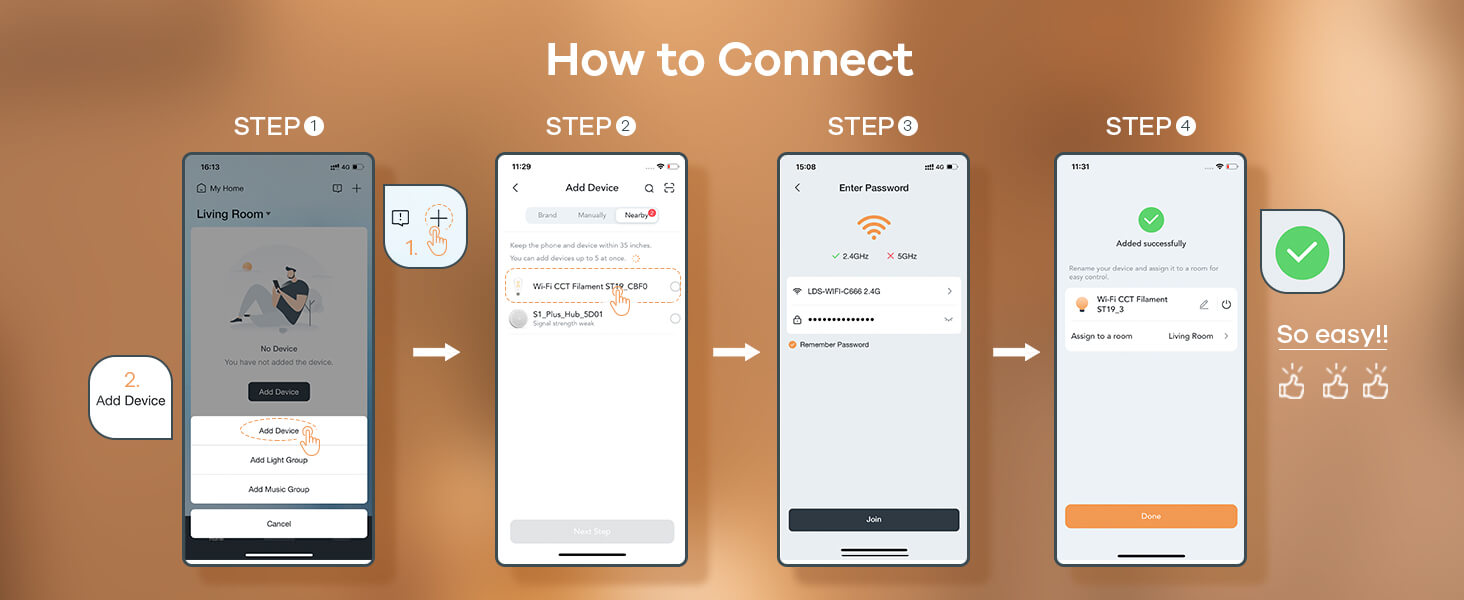 Connect to AiDot APP
Voice Control
Dimmable & Tunable
Timer Schedule
Connect to AiDot APP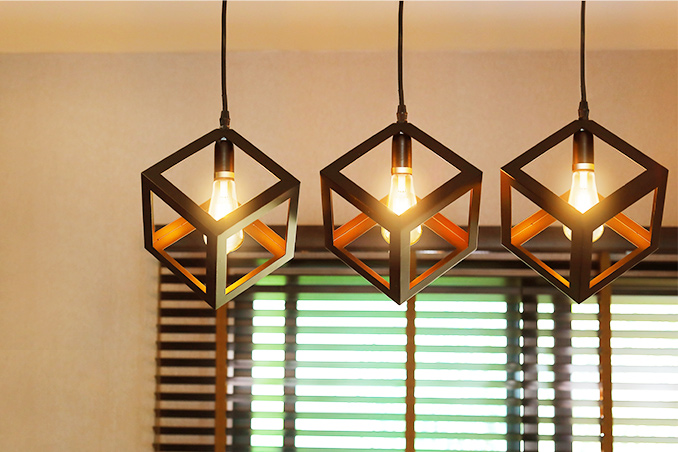 Multiple Control Methods
Offers a range of control options, including remote control via our app, voice control through popular smart speakers like Alexa and Google Home, and local Bluetooth remote control. With unparalleled ease and convenience, you can effortlessly customize your home environment to suit your preferences. Discover the ultimate in control solutions and transform your home into a haven of comfort and relaxation.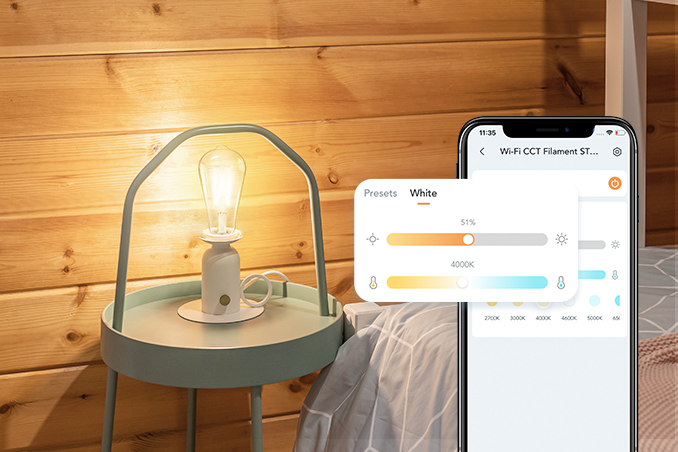 Adjustable Colors & Brightness
Customize your lighting experience effortlessly with this device, featuring adjustable color temperature (2700k-6500k) and brightness (3-100%). It's versatile, easy to use, and perfect for anyone seeking high-quality lighting.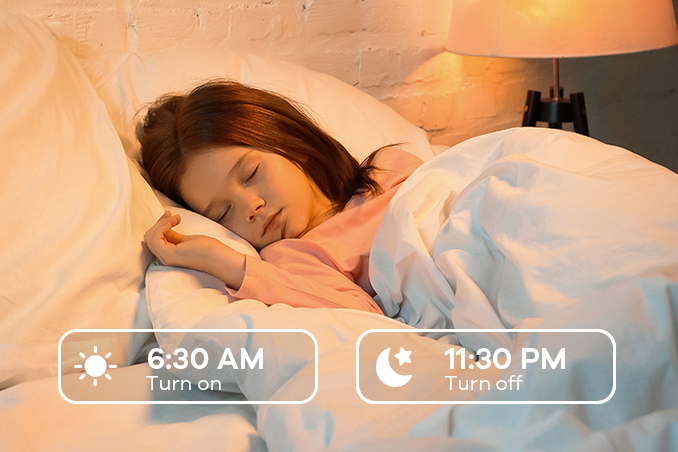 Lighting Time Management
Linkind is designed with a unique feature that allows you to customize the on/off time of your lights, giving you complete control over your lighting environment. With its intuitive interface and modern design, our product is the perfect addition to any home or office. Experience the power of customizable lighting and say goodbye to rigid lighting schedules. Choose our product today for the ultimate in lighting control and flexibility.
Specs
Brand

Linkind

Material

Glass

Style

Retro smart edison bulb

Special Feature

Energy Efficient, Dimmable, Tunable

Wattage

8 watts

Light Color

Warm White, Cool White

Brightness

800 Lumen

Controller Type

Google Assistant, Remote, Amazon Alexa, AiDot APP

Included Components

Remote, LED bulbs
FAQs
1. Can Linkind Smart Bulbs connect the wall dimmers?

No, Linkind Smart Bulbs cannot connect the wall dimmers, or other variable power devices. Dimming is only supported via AiDot App or other compatible smart devices.

2. How to Connect Alexa, Google Home or SmartThings?

Our bulbs cannot be found directly by Alexa, or through Alexa's "discover devices" function. You need to connect the bulbs to the AiDot app first, and then connect the AiDot to the Alexa app so that the bulbs added to the AiDot can be synced to the Alexa app.
Ask a question
Product guides and documents