Illuminating Your Space: Linkind Matter Bulbs for a Smarter Home
Introduction
In the ever-evolving landscape of smart technology, where convenience and efficiency converge, there's a beacon of innovation that's transforming the way we light up our homes. Say hello to Linkind Matter Bulbs, the future of lighting in the world of smart homes. In this journey through the brilliance of Linkind Matter Bulbs, we'll explore their features, benefits, and how they seamlessly integrate into your smart home ecosystem.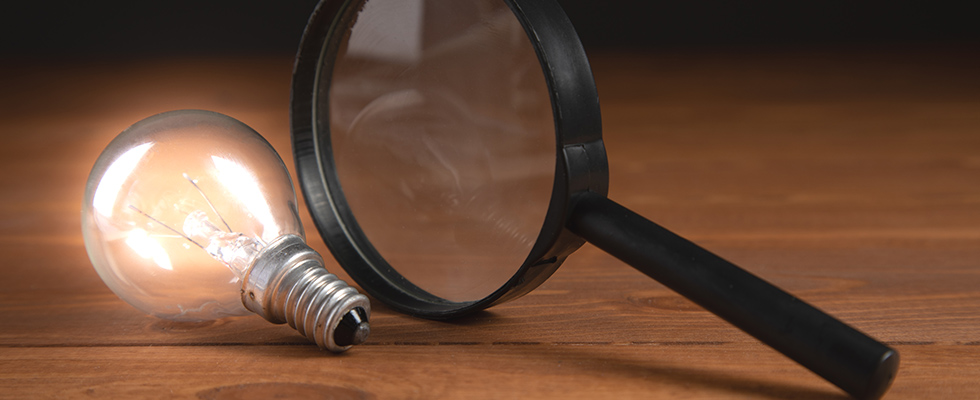 The Power of Linkind Matter Bulbs
Imagine a world where your lights not only brighten your surroundings but also adapt to your needs effortlessly. Linkind Matter Bulbs are at the forefront of this revolution, offering a cutting-edge solution to elevate your home's lighting experience. From their compatibility with the Matter protocol to the convenience of controlling them with the AiDot app, these bulbs represent a giant leap towards smarter and more energy-efficient lighting.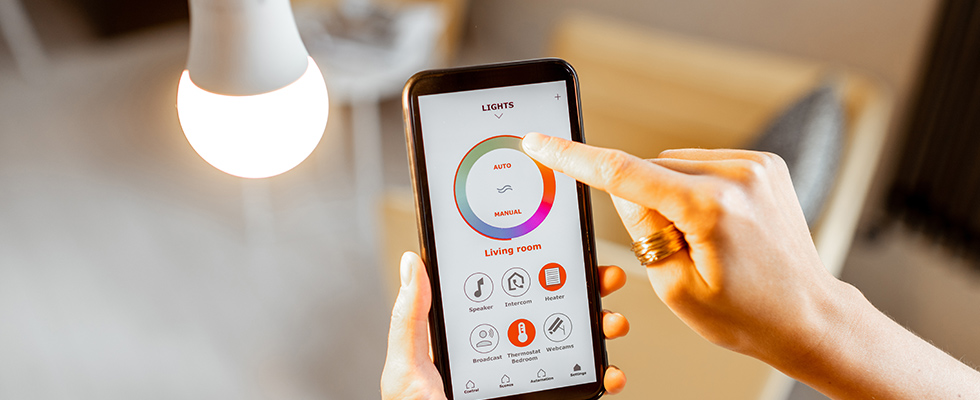 Understanding the Matter Protocol
Demystifying the Matter Protocol
Before we delve into the brilliance of Linkind Matter Bulbs, let's demystify the Matter Protocol. It's the secret sauce behind the seamless operation of smart devices in your home. Matter, formerly known as Project CHIP (Connected Home over IP), is a game-changer for smart homes. It's an open-source, royalty-free connectivity standard that fosters interoperability among smart devices, ensuring they work harmoniously regardless of their brand or type.
Matter Protocol: A Game-Changer for Smart Homes
The Matter Protocol acts as the universal language for smart devices, enabling them to communicate effortlessly. This means your Linkind Matter Bulbs can work in harmony with various Matter-compatible devices, creating a unified smart home ecosystem that enhances your quality of life.
Interoperability with Matter Devices
Linkind Matter Bulbs embrace the Matter Protocol, ensuring they can seamlessly interact with a wide range of Matter devices, from smart locks to thermostats. The result? A cohesive and interconnected smart home where your lighting synchronizes with other devices, offering unparalleled convenience.
Exploring Linkind Smart Home Ecosystem
Linkind Smart Home: A Seamless Experience
At the heart of Linkind Matter Bulbs lies the Linkind Smart Home ecosystem. It's a world where devices communicate, collaborate, and cater to your needs effortlessly. Linkind Smart Home ensures that your devices work together seamlessly, making your life simpler and more enjoyable.
Matter Products in the Linkind Universe
Within the Linkind Smart Home ecosystem, Matter products play a pivotal role. These products, including Linkind A19 Matter Smart Light Bulbs and Linkind BR30 Matter Smart bulbs, adhere to the Matter Protocol, ensuring a high level of compatibility and interoperability. It means that when you introduce Linkind Matter Bulbs into your home, you're not just adding smart lighting; you're enhancing your overall smart home experience.
Linkind Matter Bulbs: Your Gateway to Smart Lighting
Linkind Matter Bulbs serve as your gateway to smart lighting. They not only illuminate your space with brilliance but also introduce you to the world of convenience and energy efficiency. These bulbs are designed to seamlessly integrate into your Linkind Smart Home, offering you full control over your lighting.
The Brilliance of Linkind Matter Bulbs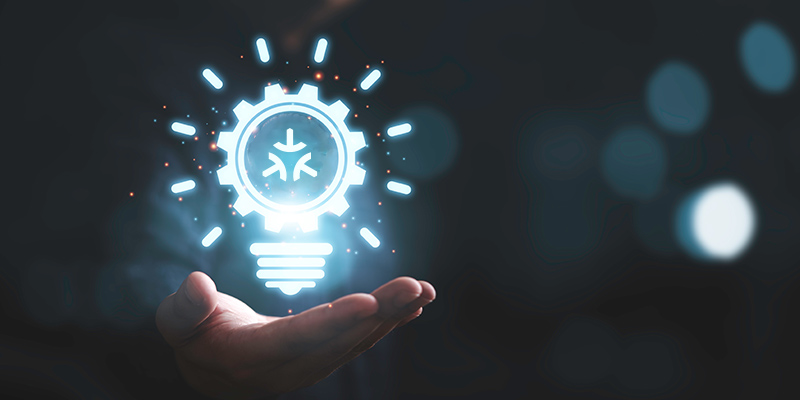 Linkind Matter Bulbs Unveiled
Seamless Interoperability: By supporting the Matter protocol (formerly known as Project CHIP), the intelligent linkind light bulb ensures seamless interoperability with various smart home devices and platforms. It can effortlessly communicate and collaborate with other Matter-enabled devices, making it a valuable addition to any smart home ecosystem.
Universal Compatibility & Enhanced User Experience: With Matter, the intelligent linkind smart light bulb becomes compatible with a wide range of smart home ecosystems and platforms, such as Apple's HomeKit, Google Home, Samsung, and Amazon's Alexa. This ensures users have more choices and flexibility when integrating the bulb into their existing smart home setup, and the intelligent lightbulb offers a consistent and user-friendly experience across different devices and platforms.
Enhanced Security: Matter is built with a strong focus on security and privacy. By adopting this protocol, the intelligent lightbulb can provide users with peace of mind, knowing their data and smart home network are better protected against potential cyber threats.
Easy Setup and Configuration: Matter's standardized approach simplifies the setup and configuration process for the intelligent lightbulb. Users can easily add the bulb to their smart home network, reducing the complexity and technical barriers often associated with smart home devices.
Energy Efficiency: The intelligent linkind smart light bulb, supporting Matter, can take advantage of the protocol's energy-efficient features. Users can benefit from lower energy consumption and reduced electricity bills without compromising on brightness or functionality.
Future-Proof Technology: Matter is backed by prominent industry players through the Connectivity Standards Alliance (CSA), ensuring ongoing development, updates, and improvements. By choosing a Matter-enabled intelligent lightbulb, users are investing in a future-proof technology that will continue to evolve and stay relevant over time.
Setting Up Your Linkind Matter Bulbs
This is a Matter-certified device. You can integrate it into any Matter ecosystem you prefer for easy control. As IoT manufacturers are working to optimize the user experience of Matter setup, the setup process and user experience should improve over time.
Setting up your Linkind Matter Bulbs is a breeze. The intuitive installation process ensures that you can enjoy the benefits of smart lighting within minutes. No need for complex configurations or technical expertise – it's as simple as screwing in a light bulb.
Brighten Your Home with Linkind
Linkind Matter Bulbs are more than just sources of light; they're tools for personalization and mood enhancement. Whether you prefer warm, inviting lighting for a cozy evening or bright, energizing illumination for productive mornings, Linkind Matter Bulbs can adjust to your preferences.
MUSIC SYNC LIGHTS: Linkind Matter WiFi light bulbs will change colors with the music rhythm, allowing you to enjoy every beat. Choose Party, Dynamic, Calm, or Auto Rhythm via the Aidot app depending on your preferences. Make your LED bulbs dance with the music to create the ideal atmosphere for various occasions.
RGBTW SMART LIGHT BULB: Linkind Matter Smart LED bulbs provide over 16 million vivid colors and dimmable warm to cool whites (1800K-6500K). 8W equivalent to 60W brightness, saving consumption up to 85% without losing brightness or color quality with high CRI 90+. The lifespan of our smart bulbs can approximately last 25,000 hours.
GROUP CONTROL & SCHEDULE: Create a schedule for Linkind LED light bulbs in your daily routine. Group control multiple smart light bulbs with AiDot APP wherever you are, no need to worry about forgetting to turn off the light bulbs. You can also share devices or set a countdown to turn on lights at a specific time to prepare for the surprise.
VOICE & REMOTE CONTROL: Color changing smart bulbs that work with Alexa/Google Home... you could also use Siri after setting up Siri Shortcuts in AIDOT App. Control your WiFi light bulbs to turn on/off, dim, or adjust colors via simple voice commands. Really convenient to create ideal mood scenes!
CUSTOMIZED & ROUTINE: DIY your own scene modes with vibrant colors and animated lighting effects via AiDot APP. Or you can set My Circadian with our Alexa light bulbs, which will simulate sunlight to enhance your life by helping to boost mood, improve sleep and enhance focus.
Enhanced Control with Matter Smart Home App (AiDot App)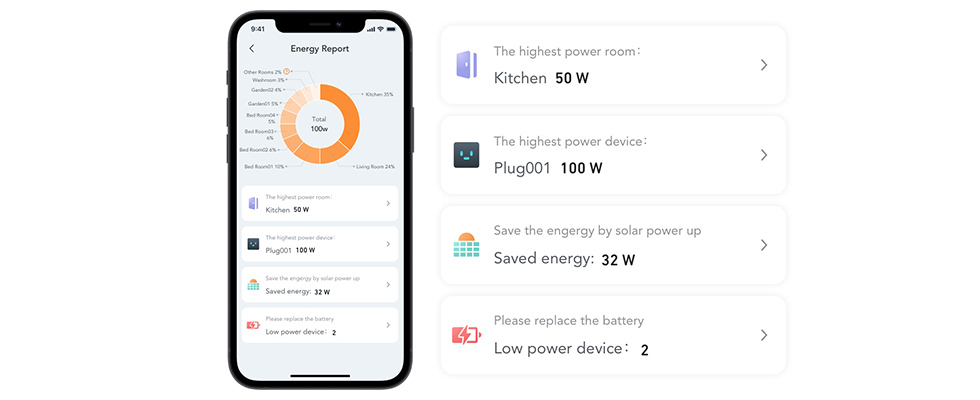 AiDot App: Your Smart Home Control Center
Imagine having the power to control your entire smart home from the palm of your hand. The AiDot app is your gateway to that convenience. With its user-friendly interface and intuitive controls, you can effortlessly manage your Linkind Matter Bulbs and other smart devices.
Seamless Integration with Matter Devices
The AiDot app isn't just a remote control; it's the central command center for your Matter devices. It seamlessly integrates with your Linkind Matter Bulbs, allowing you to create lighting schedules, set scenes, and even automate your lighting based on your daily routines.
Personalization and Scheduling
Personalization is key when it comes to smart lighting. The AiDot app empowers you to customize your lighting experience. Create scenes for different occasions, adjust brightness levels, and schedule your lights to match your lifestyle. Whether you want a gentle wake-up call in the morning or a cozy ambiance for movie night, it's all at your fingertips.
The Matter Smart Home Standard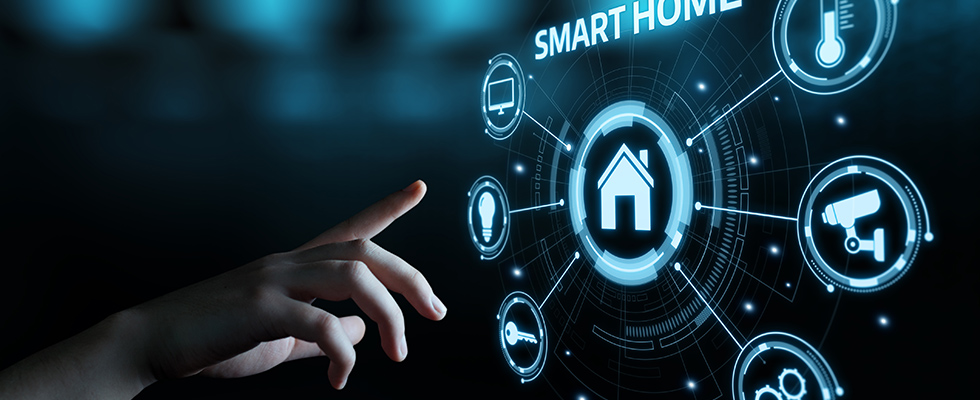 A Look into the Matter Smart Home Standard
The Matter Protocol, which governs Linkind Matter Bulbs, is poised to become the gold standard for smart homes. It ensures that your devices work cohesively, promoting a hassle-free and enjoyable smart home experience.
Why Matter Standard Matters
The Matter Protocol is not just another industry standard; it's a game-changer. It simplifies device compatibility, enhances security, and fosters innovation. With Matter, you can trust that your Linkind Matter Bulbs will work seamlessly with other Matter-compatible devices.
Future-Proofing Your Smart Home
Investing in Matter-compatible devices, like Linkind Matter Bulbs, is a future-proofing strategy. As the Matter Protocol gains traction and more manufacturers adopt it, you'll have a wider array of devices to choose from, all of which will seamlessly integrate into your smart home.
Matter Devices Compatibility
Linkind Matter Bulbs and Beyond
While Linkind Matter Bulbs are a star in their own right, they're just one piece of the puzzle. Matter-compatible devices go beyond lighting, encompassing everything from smart thermostats to door locks. It's about creating a holistic smart home experience.
Exploring Matter-Compatible Devices
Unlocking the full potential of your Linkind Matter Bulbs means exploring other Matter-compatible devices. Imagine your lights working in harmony with your thermostat to optimize energy usage or syncing with your smart locks to enhance security. The possibilities are endless.
Building a Complete Matter Ecosystem
Building a complete Matter ecosystem ensures that your smart devices complement each other seamlessly. As you expand your smart home, consider how Matter-compatible devices can enhance your comfort, convenience, and security.
Lighting Up Every Corner
Matter Bulbs for Every Room
Linkind Matter Bulbs aren't limited to just one room; they're versatile enough to illuminate every corner of your home. Whether it's the warm glow of a bedroom or the cool, crisp light of a home office, these bulbs can adapt to your needs.
Customizing Your Lighting Experience
Customization is where Linkind Matter Bulbs truly shine. Adjust brightness levels, set color temperatures, and even create lighting scenes to suit your mood. With the flexibility of customization, you're in control of your home's ambiance.
Energy Efficiency and Cost Savings
Smart lighting isn't just about convenience; it's also about efficiency. Linkind Matter Bulbs are designed with energy conservation in mind. They not only reduce your carbon footprint but also lead to cost savings on your energy bills.
Bright Ideas for Smart Home Lighting
Innovative Lighting Concepts
Let your creativity flow with innovative lighting concepts. Explore unique ways to use Linkind Matter Bulbs, from creating captivating light displays to enhancing architectural features in your home.
Smart Lighting Scenes
With Linkind Matter Bulbs, you can set the stage for any occasion. Create smart lighting scenes that align with your activities, whether it's a romantic dinner, a movie night, or a productive work session.
Linkind Matter Bulbs in Action
Seeing is believing. Discover real-life scenarios where Linkind Matter Bulbs transform ordinary spaces into extraordinary ones. Explore how others have harnessed the power of smart lighting in their homes.
Smart Lighting Tips and Tricks
Maximizing the Potential of Matter Bulbs
Unleash the full potential of your Linkind Matter Bulbs with expert tips and tricks. Learn how to make the most of their features, optimize energy efficiency, and enhance your overall smart home experience.
Voice Control and Integration
Voice assistants like Alexa and Google Assistant add another layer of convenience to your Linkind Matter Bulbs. Explore how to set up voice control and integrate your bulbs seamlessly into your smart home ecosystem.
Security and Privacy Considerations
In the world of smart technology, security and privacy are paramount. Discover best practices to ensure that your Linkind Matter Bulbs and smart home remain secure, protecting your personal data and peace of mind.
A Brighter Future with Linkind
Sustainability and Environmental Impact: Linkind is committed to sustainability. Learn about their efforts to reduce environmental impact, from energy-efficient products like Linkind Matter Bulbs to eco-friendly packaging.
Linkind's Commitment to Excellence: When you choose Linkind Matter Bulbs, you're choosing a brand committed to excellence. Explore Linkind's dedication to quality, innovation, and customer satisfaction.
Future Innovations in Smart Lighting: The future of smart lighting is bright. Get a glimpse of upcoming innovations and trends that will shape the way we illuminate our homes in the years to come.
Conclusion: Illuminating the Path to a Brighter Tomorrow
In the ever-evolving world of smart technology, Linkind Matter Bulbs stand as beacons of innovation, illuminating the path to a brighter, more connected future. As we bid farewell to traditional lighting and embrace the brilliance of Linkind, we embark on a journey that transcends mere illumination.
Linkind Matter Bulbs are not just bulbs; they're the epitome of sophistication and simplicity. They offer you control, convenience, and customization like never before, transforming the way you interact with your home. With their seamless integration into the Matter protocol and the AiDot app, you hold the power of a smarter home in your hands.
But our journey doesn't end here; it's a stepping stone towards sustainability, efficiency, and excellence. Linkind's commitment to the environment, quality, and innovation paves the way for a future where lighting doesn't just brighten our homes but also illuminates our aspirations for a greener world.
As you embrace Linkind Matter Bulbs, remember that you're not just brightening your home; you're illuminating the path to a brighter tomorrow. So, let there be light, and let it be smart, efficient, and effortlessly controlled with Linkind Matter Bulbs. Illuminate your space, your life, and your future – it's a journey worth taking.
FAQs
Q1: What are Matter devices, and how do they work?
A1: Matter devices are smart devices that adhere to the Matter Protocol, enabling them to communicate seamlessly in your smart home ecosystem. They work by using a standardized language for communication, ensuring interoperability and ease of use.
Q2: How do Linkind Matter Bulbs compare to traditional LED bulbs?
A2: Linkind Matter Bulbs offer the same energy-efficient illumination as traditional LED bulbs but with added smart features. They can be controlled remotely, customized for different settings, and integrated into your smart home ecosystem for enhanced convenience.
Q3: Can I control Linkind Matter Bulbs when I'm not at home?
A3: Yes, you can. Linkind Matter Bulbs can be remotely controlled through the AiDot app, allowing you to adjust lighting settings even when you're away from home. It's a convenient way to ensure your home is well-lit, no matter where you are.
Q4: Are Matter Bulbs compatible with voice assistants like Alexa and Google Assistant?
A4: Absolutely. Linkind Matter Bulbs are compatible with popular voice assistants like Alexa and Google Assistant. You can use voice commands to control your lighting, adding an extra layer of convenience to your smart home experience.
Q5: What is the expected lifespan of Linkind Matter Bulbs?
A5: Linkind Matter Bulbs are built to last. With an average lifespan of up to 25,000 hours, you can enjoy years of reliable illumination. These bulbs are designed for longevity, ensuring you get the most out of your investment.
Q6: Are Linkind Matter Bulbs suitable for outdoor use?
A6: Linkind Matter Bulbs are primarily designed for indoor use. While they may function outdoors in covered areas, it's recommended to use them in indoor fixtures for optimal performance and durability.
Q7: How can I troubleshoot common issues with Matter Bulbs?
A7: Troubleshooting common issues is easy. Consult our comprehensive Troubleshooting Guide for step-by-step solutions to common problems. You'll find answers to issues related to connectivity, settings, and more.
Q8: What's next in the world of smart lighting and the Matter protocol?
A8: The future of smart lighting is bright, quite literally. Stay tuned for upcoming innovations, enhanced compatibility, and exciting new features as the Matter protocol continues to evolve. We're committed to keeping you at the forefront of smart lighting technology.