Linkind's Journey at SDC 2023: Illuminating the Smart Home Ecosystem with Samsung
Linkind's Journey at SDC 2023: Illuminating the Smart Home Ecosystem with Samsung
Linkind's Journey at SDC 2023: Illuminating the Smart Home Ecosystem with Samsung
The 9th Samsung Developer Conference (SDC), held on October 5, 2023, at the renowned Moscone Center in San Francisco, marked a significant milestone in the ever-evolving world of technology. This year's conference was characterized by a laser focus on the theme of multi-device experiences and the growing importance of Matter as a communication protocol for smart devices.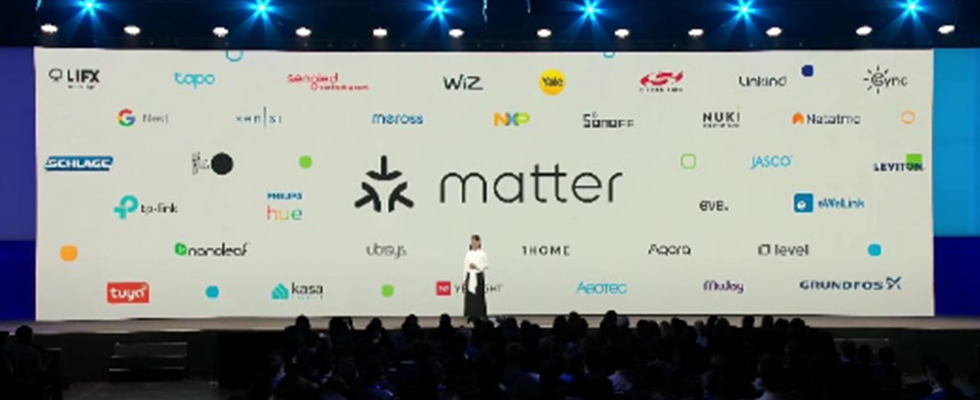 Significant Presence of Linkind
Linkind, a distinguished smart lighting brand operating under the expansive AiDot umbrella, received a prestigious invitation from Samsung to take center stage at SDC 2023. This invitation, extended as an acknowledgment of Linkind's exceptional contributions to the industry, served as a resounding endorsement of the overarching vision for a fully connected smart home.
Samsung's Vision for Innovation
Jong-Hee (JH) Han, Vice Chairman, CEO, and Head of Device eXperience (DX) Division at Samsung Electronics, emphasized the significance of Samsung's impressive sales figures and user base. "Over 500 million Samsung products are sold every year, and the number of people using Samsung accounts exceeds 600 million. To us, this is both a huge achievement and a profound responsibility, I believe that if you join this journey of innovation, we can create greater opportunities and a brighter future together." he stated.
He went on to showcase the latest features of the SmartThings platform, highlighting its capabilities. Leveraging the Multi Hub Network and SmartThings Home API, and through strategic collaborations with renowned brands like Google, Apple, Linkind, and more, SmartThings continues to expand its ability to manage an ever-growing array of devices, applications, and services. Samsung's ultimate objective is to empower users to lead more digitally integrated lives, both within and beyond their homes.
Linkind's Alignment with Matter Standards
Linkind's presence at SDC23 indicates the commitment to aligning with Samsung's industrial standards for Matter. Users can effortlessly perform cross-platform tasks on Linkind products using the SmartThings platform. This includes features like remote control, voice control, and device sharing. Moreover, the Matter protocol allows AiDot's Matter-certified products to seamlessly cooperate with Matter-compatible devices from Apple, Alexa, and Google.
One of the primary advantages of the Matter protocol is its ability to create a unified ecosystem where AiDot's Matter-certified devices can effortlessly communicate and work together with Apple's HomeKit, Amazon's Alexa, and Google's Home devices. This means that users can control and manage their smart home devices from various manufacturers using a single, cohesive interface. The result is a more streamlined and user-friendly experience, making it easier for individuals to integrate their smart home devices and achieve greater automation and convenience.
Linkind and other brands within the AiDot ecosystem have made substantial contributions to this collaborative effort by launching an array of Matter-certified devices. This diverse range includes matter smart light bulbs, which allow users to remotely control lighting and create custom ambiance; smart plugs that enable the automation of non-smart appliances; smart switches, which facilitate the transformation of traditional switches into smart controls; and smart filament bulbs, combining classic aesthetics with modern functionality.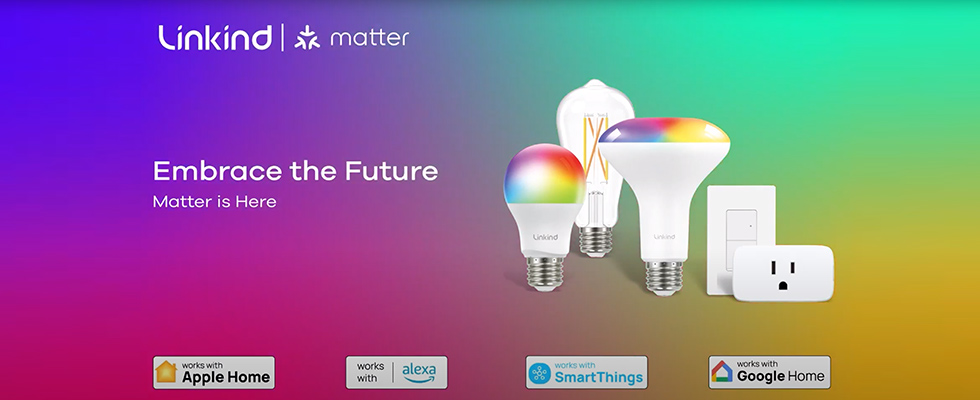 Linkind's endorsement of Matter standards, its alignment with Samsung's vision, and the introduction of AiDot represent a significant step forward in the world of smart home technology. The integration of these elements promises a future where smart homes are more user-friendly, secure, and energy-efficient than ever before.